East End: Holiday wines and brews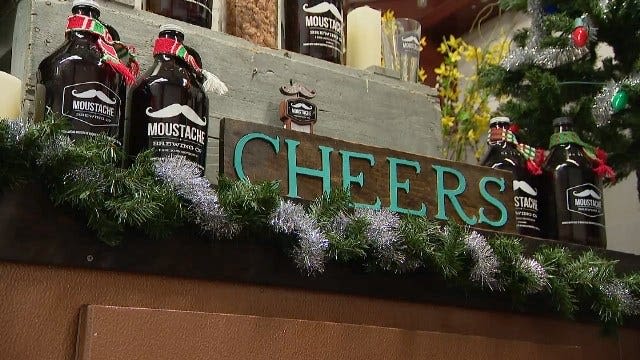 East End wineries and breweries have plenty of holiday beverages perfect for serving and gifting this season.
Dessert wines are popular at Long Island wineries around this time of year, like the blueberry port from Duck Walk Vineyard in Southold.
Microbreweries are also concocting Christmas beers. At Moustache Brewing Company in Riverhead, they offer Winter Coat, a red ale brewed with warming spices like nutmeg, clove, cinnamon and ginger, plus the peel and zest of clementines.
And if bubbly is what you're after, East End wineries don't disappoint. Sparkling Pointe in Southold makes seven of them -- including a sparking red for those who prefer red wines.
Cheers!