Cheddar Afternoon Business Update 11/1: Walmart to hold parties in store during holidays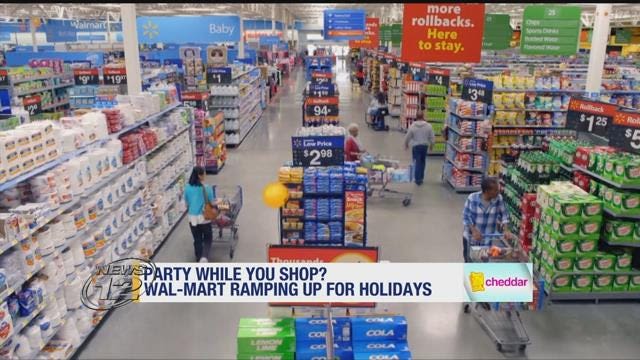 It is party time at Walmart. The retailer will hold parties at its stores this holiday season as a way to get people in the door.
The events are called toys that rock, parties that rock and gifts that rock.
Walmart is also bringing back holiday helpers and in-store toy demonstrations.
Meanwhile, how high is too high when it comes to marijuana taxes? According to CNN Money, taxes could hit 45 percent in California when you factor in a combination of state and local taxes, plus taxes from growers and retailers.
Some analysts say the sky high taxes could keep consumers away from the legal marijuana market and instead buying from the black market.  Recreational marijuana goes live in on Jan. 1.  
Lastly, if you are planning a vacation, you might want to book today.
JetBlue is having a one day flash sale with round trip fares below $150 on some routes. Boston to Atlanta is being sold for $54 one way.