Senate slaps down Trump border emergency; Republicans defect
Posted:
Updated: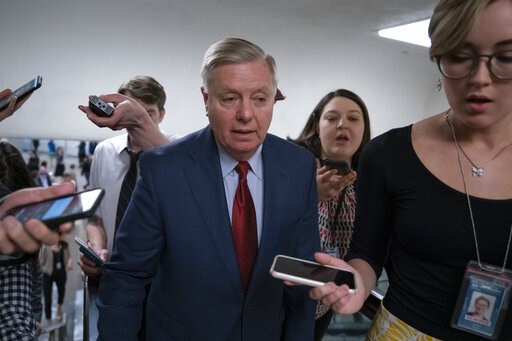 (AP Photo/J. Scott Applewhite). IN this March 13, 2019, photo, reporters pose questions to Sen. Lindsey Graham, R-S.C., at the Capitol in Washington, Wednesday, March 13, 2019. The Republican-led Senate is set to deal President Donald Trump a rebuke on...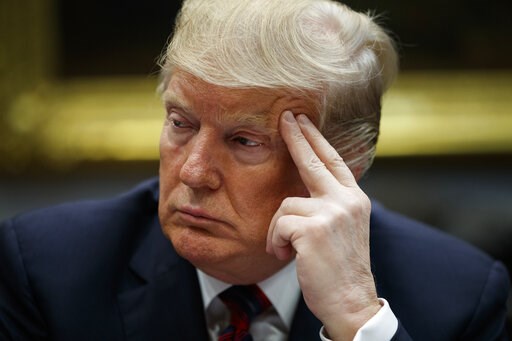 (AP Photo/Evan Vucci). President Donald Trump listens during a briefing on drug trafficking at the southern border in the Roosevelt Room of the White House, Wednesday, March 13, 2019, in Washington. Trump said during the event the U.S. is issuing an em...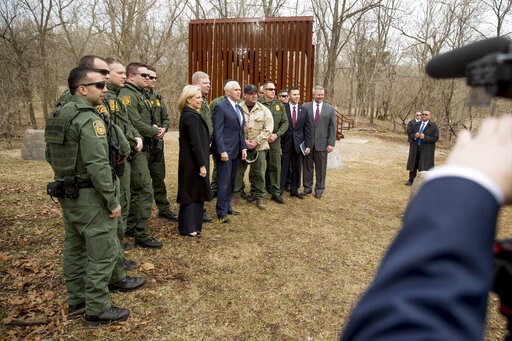 (AP Photo/Andrew Harnik). A section of border wall, used for training, is visible behind Vice President Mike Pence, center, and Homeland Security Secretary Kirstjen Nielsen, center left, as they pose for a photograph with Border Patrol agents following...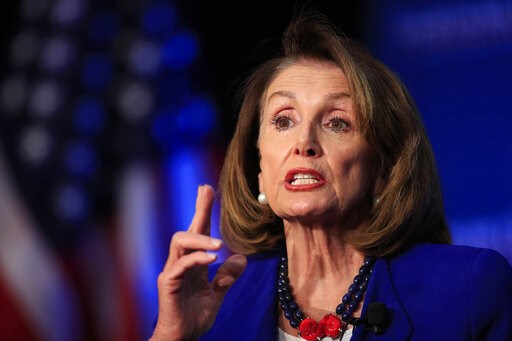 (AP Photo/Manuel Balce Ceneta). House Speaker Nancy Pelosi of Calif., speaks at an Economic Club of Washington luncheon gathering in Washington, Friday, March 8, 2019.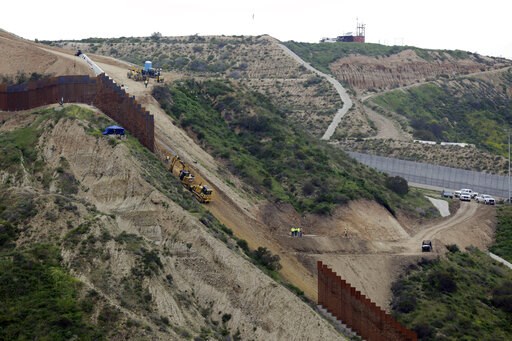 (AP Photo/Gregory Bull). Construction crews replace a section of the primary wall separating San Diego, above right, and Tijuana, Mexico, below left, Monday, March 11, 2019, seen from Tijuana, Mexico. President Donald Trump is reviving his border wall ...